All parts listed in this category are specific to Sako Rifles unless otherwise noted. Click on any part number highlighted in red to view specific details or to purchase online. It is recommended that all parts be fit by a qualified gunsmith. Not all parts that are available for online purchase are shown on the schematic. Please scroll down for a complete list of all parts available.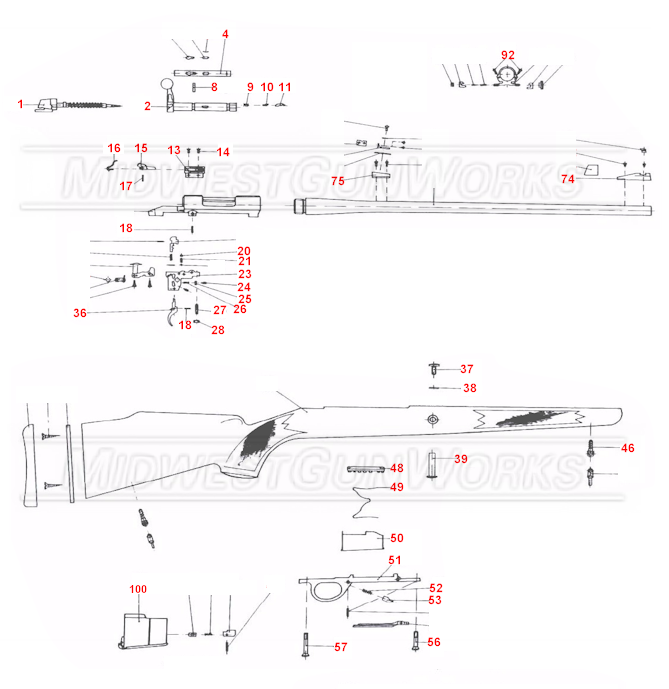 ---
---
Product Description
•••••
Customer Ratings & Reviews
•••••
Be the first to rate this item!