Suppressors
MGW + Silencer Shop
We here at MGW have partnered up with Silencer Shop, a nationwide leader in suppressor distribution as well as their innovative Secure Identity Documentation (S.I.D.) Kiosk. Silencer Shop has made purchasing suppressors and other NFA items such as SBRs and SBSs a breeze. By taking care of the paperwork aspect of registering for an NFA item, Silencer Shop's system collects the vital information from you as well as fingerprints and properly sends the correct information where it needs to go, getting you setup in a flash. When purchasing a new suppressor, the Silencer Shop S.I.D. Kiosk & Mobile App are your best friends. We stock a number of suppressors both on our site and through Silencer Shop; from small .22 caliber cans to large .50 cal rifle suppressors, there is sure to be the perfect complimentary silencer for your pistol, rifle, shotgun or other firearm.
When making a purchase through Silencer Shop, make sure you select Midwest Gun Works as your prefered dealer.
Purchase via
Silencer Shop
HOW TO BUY A SILENCER - Silencer Shop SID Kiosk at MGW
If you've never purchased a sound suppressor (aka, silencer), or other NFA item, you may be intimidated by the process.
NO WORRIES - MGW & Silencer Shop are here to help clarify exactly how the NFA process works. Buying an NFA item (such as a silencer, SBR, SBS or full auto firearm) is now a simple process that generally requires less paperwork than buying a new refrigerator!
Silencer Shop has applied revolutionary technology to the suppressor ownership process in a way that was not possible in the past. With the Secure Identity Documentation (S.I.D.) Kiosk and the innovative Silencer Shop Mobile App, Silencer Shop has streamlined the arduous process to a more efficient and convenient practice. If you so choose, the entire process can be handled digitally so you won't have to fill out any paper forms!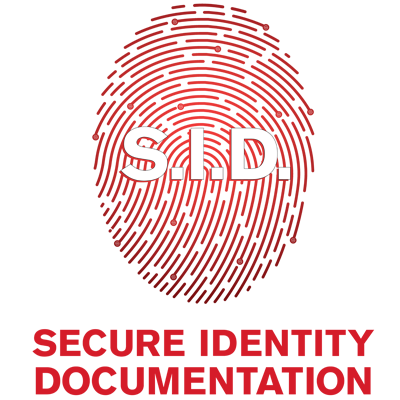 STEP 1. PURCHASE A SILENCER
Selecting the correct silencer is a huge decision. MGW & Silencer Shop offers several major categories of suppressors, with a wide array of units in each.
RIMFIRE: For many people, the logical choice for a "first silencer" is to pick up a .22 can. They're as close to "Hollywood" quiet as possible and very enjoyable. The .22 silencer is also a very economical way to take the plunge into the world of NFA items.
PISTOL: This category is a great way to start shooting with silencers. These units provide reduced sound levels (often more than a good set of earmuffs), reduced coil, virtually eliminate blast, make faster follow-up shots possible, can increase accuracy, and are a good way to introduce new shooters to handguns.
5.56MM & 7.62MM RIFLE: For rifle silencers, there are several effective options on the market. This category can be easily navigated when you take into consideration what are the most important characteristics you're looking for in a rifle silencer, such as: length, weight, sound suppression, attachment method, and caliber.
LARGE BORE: For higher caliber firearms (e.g., .338, .458, .50), the large bore class of suppressors brings several impressive, effective options to shooters.
SHOTGUN & SPECIALTY: This grouping offers suppressors for integral units, dedicated submachine gun cans, and silencers specially designed for a specific host firearm.
STEP 2. GET YOUR REGISTRATION CODE
Once you have selected your brand-new suppressor, you're ready to complete your purchase! Buying silencers online is similar to purchasing products via any online retailer, with one important difference:
You will NOT be able to take possession of the suppressor until the selected transfer has been approved by the NFA branch.
After purchasing, you'll receive your serial number(s) and a registration code, keep the code handy for the all-important next step.
STEP 3. VISIT THE S.I.D. KIOSK AT MGW
Midwest Gun Works features a Silencer Shop Secure Identity Documentation (S.I.D.) Kiosk in store to greatly assist in the purchasing and fulfillment of NFA items like suppressors, SBRs, SBSs and other items.
This Kiosk captures the personal data and figerprints needed for NFA purchases, consolidating the process for easy submission.
STEP 4. FOLLOW KIOSK INSTRUCTIONS
Although the entire registration process can be completed "manually" via traditional forms, the opportunity to introduce new technology to streamline the procedure was too tempting for Silencer Shop to pass up. Therefore, the S.I.D. Kiosk and Silencer Shop Mobile offer suppressor enthusiasts new, convenient means to register your NFA items. This process typically takes about 10 minutes, with the taking of fingerprints being required on the kiosk, the other information may be entered later on the Silencer Shop app or website if you are in a hurry. Below is a breakdown of the information needed.
Personal Information

- Gender
- Date of Birth
- Height / Weight
- Etc.
Customer Profile

- Email Address
- Physical Address
- Phone Number
Fingerprints
Signature
Photo (via Silencer Shop Mobile App)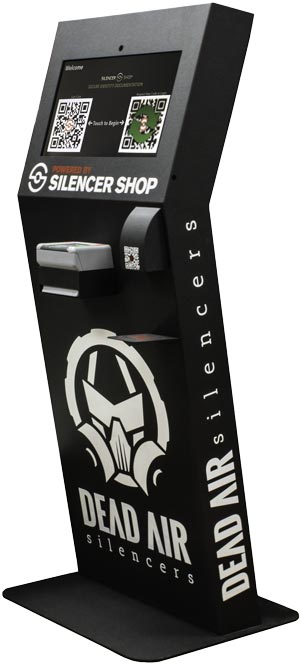 STEP 5. DOWNLOAD MOBILE APP AND TAKE PHOTO
Once you have completed the registration process, download the Silencer Shop Mobile app on your smartphone to snap the necessary photograph. This app allows for submission of a quick and convenient "selfie" that meets the ATF's requirements. Plus, no more going to the local pharmacy for a passport photo!
STEP 6. RECEIVE CONFIRMATION AND WAIT
After you've checked each step off the list and all intel is submitted, a confirmation email / text will be sent. So, keep an eye on your account / phone to receive the notification ASAP.